ICPC Online Test Portal: The ICPC Online test portal link for you to take the rescheduled test by the Independent Corrupt Practices Commission (ICPC) recruitment test. Read through this article to get news on ICPC Test online portal www.dcslrecruits.com.
ICPC recruitment assessment test new date has been announced to be on Wednesday, 25th August, and will end on 27th August.
The Independent Corrupt Practices Commission (ICPC) has sent messages to shortlisted candidates with information regarding the online test on ICPC portal. You can visit www.dcslrecruits.com to write the ICPC aptitude test.
Login ICPC Online Test Portal Link
ICPC Shortlisted Candidates are to login to www.dcslrecruits.com link to take the ICPC online test. You will have to login with your application ID.
All shortlisted candidates are expected to write the test in order not be disqualified from the entire recruitment exercise. If you have been shortlisted, then proceed to write the online ICPC test on the login portal.
After the ICPC recruitment test, the next phase will be oral interview which will be communicated to you soon. Only those who have passed the test successfully will proc
How to write ICPC Test, login to the official test portal with your email address and the password you registered with during the recruitment registration phase and take your online test.
After the deadline for application, the next phase of the ICPC job recruitment is the online test by shortlisted candidates, you will be expected to write a mandatory test online on ICPC www.dcslrecruits.com portal.
All shortlisted applicants will have to write the computer-based test online.
According to the Independent Corrupt Practices Commission (ICPC), candidates who pass the ICPC test will be asked to appear for a screening interview.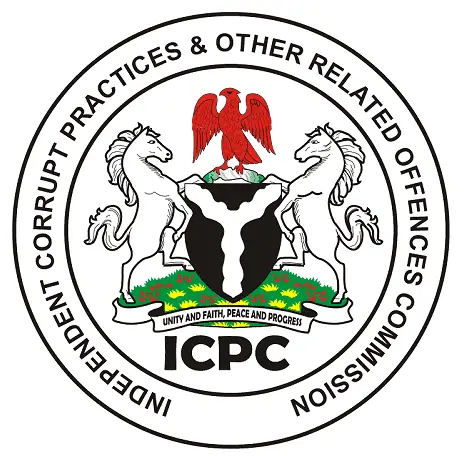 FAQ On ICPC Online Test Portal
Here are some frequently asked questions on ICPC Online Test Portal.
Is ICPC doing online test?
The Independent Corrupt Practices Commission has started the online test for candidates who applied for the previous recruitment. The online test is mandatory for all shortlisted candidates.
Is ICPC recruitment real?
ICPC full meaning is Independent Corrupt Practices Commission. It is a Federal Agency that handles several responsibilities in the government and as such it needs to recruit new workers from time to time. Once ICPC is recruiting, information will be released to the general public to keep them updated.
What is next after ICPC online?
After you have completed the 25 questions on the online test portal, your result will be automatically calculated and displayed on your screen. Incase you couldn't see your score after submitting the online test, kindly wait for the next email from the Independent corrupt practices commission.
Is ICPC form out?
It is important to note that the ICPC Recruitment form is not yet out. This page will be updated on the form details. You can keep visiting this website or ICPC Recruitment Portal @ www.icpc.gov.ng to stay updated on the form.
How much is ICPC salary in Nigeria?
As of the time of this writing, the entry-level employees at ICPC Nigeria on grade level 8, phase 1 will receive a starting salary of about 74,000 per month, equating to a yearly pay package of just over 800,000. Their counterparts in grade Level 8, phase 2 start with a monthly salary of $75,000
Although we have highlighted some frequently asked questions above, if you still have any questions on ICPC Online Test Portal, don't hesitate to comment below and we would do well to answer them.
Also, don't forget to share this article using the share buttons below.