Would you like to know the top 10 richest musicians in Nigeria? Then we've outlined a detailed list of those who earn massively from their music career.
These are gospel musicians, fuji musicians, or those into R & B, Hip-hop, and rap.
? QUICK ANSWER
The top 10 richest musicians in Nigeria are;

Davido
Mr. P
Rude Boy
Don Jazzy
Wizkid
2Face Idibia
D'banj
Asa
Flavor Nabania
Burna Boy
Our list covers both male and female musicians in the sector to give you a better idea of their performance.
The Richest Musician in Nigeria
Here's a list of the top 10 richest musicians in Nigeria as of 2021.
1. Davido: Net Worth ₦30 Billion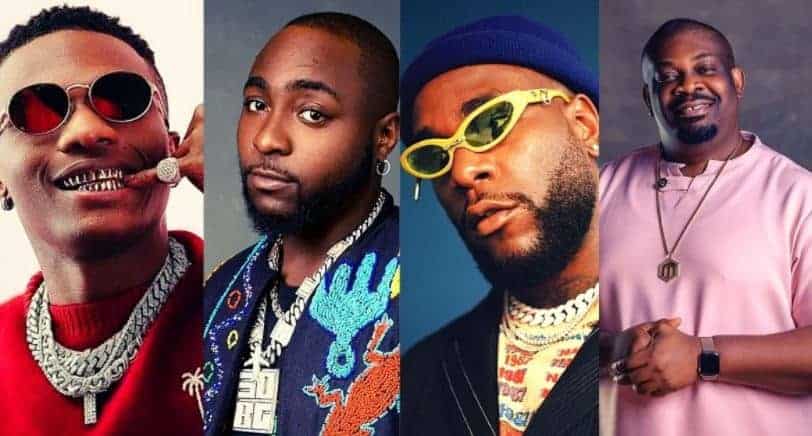 Davido is currently the richest musician in Nigeria for more reasons than one.
He has a net worth that is around ₦30 billion and somewhere around $73 million.
Now if that isn't impressive, we wonder what is.
Davido's fame is spread across Nigeria and other African countries.
The singer is also recognized internationally and has had several collaborations including his Holy Ground featuring Nicki Minaj.
It's also interesting to note that Davido has sung 32 songs all categorized into four albums.
These songs have earned him domestic and international awards.
But how did Davido acquire his wealth?
Davido is one of the best-selling music artists in Nigeria popularly known for his songs like Assurance.
He's also the son of Billionaire Adedeji Adeleke who has an estimated net worth of $700 million.
Davido has some of the coolest cars out there, each of which doesn't come cheap.
Here's a list of Davido cars:
Rolls Royce Cullinan 2019 (₦350 Million)
Bentley Bentayga (₦108 Million)
Range Rover SV Autobiography (₦98 Million)
Bentley Continental GT (₦95 Million)
Range Rover Sports (₦87 Million)
Mercedes-AMG GLS63 (₦45 Million)
Land Cruiser Toyota (₦30 Million)
Audi R8 (₦24 Million)
Porsche Panamera Turbo S (₦23 Million)
Mercedes G-Wagon (₦21 Million)
Audi Q7 (₦12 Million)
Chevrolet Camaro GS (₦9.4 Million)
2. Mr. P: Net Worth ₦26.6 Billion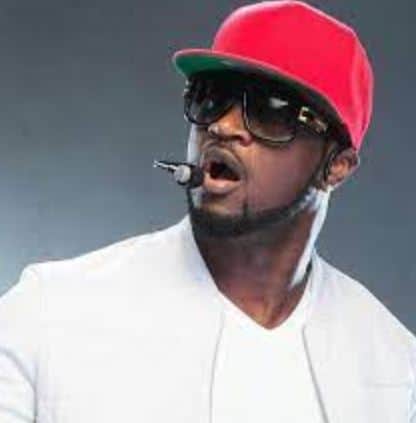 Mr. P, one of the twins in the Psquare brothers has a net worth of ₦26.6 Billion.
This net worth ranks him as the second richest singer in Nigeria.
Mr. P is Peter Okoye who alongside his brother Paul Okoye took African music by storm in the early 2000s.
The duo has collaborated with famous international singers like Rick Ross, Dave Scott, and Akon
What's more, some of Mr. P's wealth can be tied to other sources including the lottery game he publicizes.
Like Davido, Mr. P has some classy cars in his collection.
Some of his cars include:
Bentley Mulsanne (₦125 Million)
2 Range Rovers (₦ 50 Million – ₦82 Million)
Mercedes AMG GL63 (₦45 Million)
BMW X6 (₦25 Million)
Porsche 718 Cayman (₦22 Million)
Dodge Challenger (₦11 Million – ₦22 Million)
Jeep Wrangler (₦13 Million)
3. Rude Boy: Net Worth ₦26.4 Billion
Rudeboy or Kingrudy as he is called is Paul Okoye, the twin brother of Peter Okoye.
Together, the duo have released some hit songs in Nigeria and are still doing so even after their split.
Some great songs by Psquare include Chop my money, Beautiful Onyinye, Ifunanya, E no easy, Busy body, Temptation, Say your love, and Personally.
You'll also come to love Rude boy's garage given that he has the following cars:
Rolls Royce Ghost (₦191 Million – ₦247 Million)
Lamborghini Gallardo (₦75 – ₦118 Million)
Land Rover Range Rover (₦50 Million – ₦82 Million)
4. Don Jazzy: Net Worth ₦26.1 Billion
Donjazzy has a lot tied to his name including a net worth of ₦26.1 Billion.
This large amount ranks him among the richest musicians in Nigeria in 2021.
It's quite interesting that Don Jazzy is not only a singer but a music producer and owner of Mavins Record.
So many talents including Tiwa Savage, Johnny Drille, Korede Bello, and Reekado Banks have been signed to Mavins Records.
As such, Don Jazzy is raising other talents alongside him.
Some of Don Jazzy's cars include:
Porsche 911 Carrera (₦42 Million)
Cadillac Escalade (₦27.5 Million)
Bentley Continental (₦25 Million)
Used Mercedes Benz E350 (₦20 Million)
5. Wizkid: Net Worth ₦25 Billion
Wizkid also ranks top on the list of the richest male musicians in Nigeria.
The Afro-pop singer has come far from his 'Holla at your boy' song to releasing songs that have been nominated for various awards.
He featured in the Brown Skin Girl song and music video which won an award for 'Best Music Video' at the 63rd Grammy Award.
Some great cars owned by Wizkid include:
Lamborghini Urus (₦80 Million)
Porsche Panamera (₦60 Million)
Mercedes Benz G63 AMG (₦58 Million)
BMW X6 Crossover (₦9 Million)
6. 2Face Idibia: Net Worth ₦14.8 Billion
2Face Idibia is one of the wealthy musicians in Nigeria due to his net worth of ₦14.8 Billion.
Many recall his early days with the Plantashun Boiz before going solo to release the hit single African Queen.
One of the awards this star icon has won is 'The Best International Collaboration' for his song Rainbow ft. T-pain.
Some of 2Face's cars are:
Ferrari Coupe (N60 Million)
Chevrolet Corvette Coupe (₦45 Million)
Used Toyota Land Cruiser Prado (₦38 Million)
7. D'banj: Net Worth ₦12 Billion
Still out to get the richest musicians nationwide? Then check out D'banji's net worth of ₦12 Billion, which is around $30.1 Million.
This artist has released top hit songs while under the record label, MO hits record.
Alongside Don Jazzy, D'banji brought joy to many Nigerians with his songs like Oliver Twist, Fall in Love, Mr. Endowed, and Why Me.
These songs have earned D'banji several awards including the MTV Africa Music Award for Artist of the Year and MTV Europe Music Award for Best African Act.
Some of the best rides owned by Dbanj include:
Rolls-Royce Phantom (₦164 Million)
Bentley (₦108 Million)
Ferrari F430 (₦68 Million)
Mercedes Benz AMG GT (₦53 Million)
Two Aston Martin Vantage (₦50 Million each)
Harley Davidson Bike (₦2.3 Million)
8. Asa: Net Worth ₦11.52 Billion
Asa is one of the richest female musicians in Nigeria thanks to her net worth of ₦11.52 Billion, which is around $28.8 Million.
Some of Asa's top songs include Jailer, Bibanke, Fire on the Mountain, Eyo, Awe, Eye Adaba, So Beautiful, Why Can't we, No one Knows, The One That Never Comes, and Be My Man.
These songs may not be the regular vibe you're used to but they hold a lot of meaning and give you a different view of life.
Therefore, if you're not all about the sound but rhythm and beautiful lyrics, then check out Asa songs.
Asa's song has been nominated for the Headies in 2015 in the categories "Best Alternative Song", "Best "R&B/Pop Album", "Best Vocal Performance (Female)" and "Best Recording of the Year".
9. Flavor Nabania: Net Worth ₦10 Billion
Flavor Nabania has a net worth of ₦10 Billion.
He sings contemporary songs and has moved to gospel songs over the course of the years.
Thus, it can be said that Flavor Nabania is one of the richest gospel singers in Nigeria.
On the other hand, some of Flavor Nabania's songs include Ada Ada, Golibe, Nwa Baby, Baby Na Yoka, Shake, Berna, etc.
Some of Flavour's cars include:
Lexus LX 570
Black Mercedes Benz G-Wagon (₦40 Million)
BMW X6 (₦18 Million)
Land Rover (₦25 Million)
10. Burna Boy: Net Worth ₦7.2 Billion
Burna Boy has a net worth of ₦7.2 Billion. And while he may be ranked low on the list, he is a fast-rising musician.
He is the first Nigerian singer to win the grammy award for Best Global Music Album, which is quite remarkable.
His latest album Twice as Tall brought him the win at the 2021 Grammy Awards.
Coupled with that, he was nominated for a Grammy Award at the 62nd Annual Grammy.
Some of Burna Boy's cars include:
Lexus
Bentley
Mercedes-Benz G Wagon
2013 Ferrari 458 Italia
Rolls Royce Down Convertible
Conclusion
These are the top 10 richest musicians in Nigeria who have made good money from their songs.
Their high net worth goes to show that talent still pays and relenting should be the last thing on our minds.
Are you an upcoming artist or good at singing? Then keep up the good work and stay unique.
Who knows, your name may someday be listed among the richest male or female musicians in Nigeria and even the Forbes list of the richest singers in the world.