People have been wondering how to check their BVN( Bank Verification Number) since the Central Bank Of Nigeria introduced a single Biometric Identification System.
All Nigerians with a bank account have one unique number. This unique number which is the BVN number contains 11 digits that are allocated to you during biometric registration.
You can possess multiple bank accounts but only one BVN will be linked to all.
Do you want to know how to check your BVN using your mobile phone? Or how to check BVN with your bank App? Or how to check BVN for free?
? QUICK ANSWER
To check your BVN on MTN dial *565*0#.
How to check your BVN on your phone can be simple and difficult but with these detailed steps, it will be very easy for you.
Bank Verification Number (BVN)
With the increasing incidents of compromise on conventional security systems (password and PIN), there is a high demand for greater security on access to sensitive or personal information in the Banking system.
The BVN gives each Bank customer a unique identity across the Nigerian Banking industry that can be used for easy identification and verification at Point of Banking operations.
Biometrics refers to the identification of an individual based on physiological attributes- fingerprint, voice, facial features, etc.
To address existing challenges with identity management, the Central Bank of Nigeria, in collaboration with all Nigerian banks launched a centralized biometric identification system tagged Bank Verification Number (BVN)
How To Check Your BVN On MTN Using Mobile Phone
To check your BVN using MTN as your network operator, simply dial the USSD *565*0#, which is the code for BVN.
In a moment, you will see your unique eleven digits on the screen of your phone.
Bear in mind that this service is not free. The operator will charge you up to 20 Naira for this. Therefore, it is advised to save the number somewhere so that you do not have to pay each time you need it.
USSD Code To Check Your BVN On Airtel
If you use Glo as your mobile operator and want to know how to check BVN on your phone, simply dial *565*0#, which is a BVN code.
Ensure that there is enough money on your mobile account. You will need to pay at least 20 Naira for the inquiry.
In no time, the eleven digits will appear on your phone.
USSD Code To Check BVN On Airtel
If you want to know how to check your BVN as an  Airtel customer, the same code, *565*0#, will help you obtain the desired digits.
You will get the number immediately after sending the inquiry. The same amount which is 20 Naira will be withdrawn from your mobile account for this inquiry.
The Code For Checking BVN On 9mobile
You will dial the same code *565*0# to check your BVN as a 9mobile operator.
You will as be charged the same amount as other network operators. That is you will be charged 20 nairas.
After a few seconds, your BVN number will be displayed to you.
Note: You cannot use an MTN line to check your BVN if you registered it using an Airtel line or any other network provider.
If you registered using a particular network provider with a particular number, you can only use that same number to check your BVN.
How To Check BVN Online
The question you are asking is "how can I check my BVN online?".
You can check your BVN using different Bank APPs depending on the bank you operate with. But all steps on checking your BVN using a bank app are similar.
Here are the steps on How To Check BVN using a Zenith bank App:
Open your Zenith bank App
Log in with your password or fingerprint that you registered the bank app with.
Click on "my BVN" as displayed below.
Your BVN which contains 11 digits will be displayed.
How To Check BVN With Online Using GTBANK Mobile App
Here are the detailed steps to follow while checking your BVN using GTBank App:
Locate your GTworld Bank App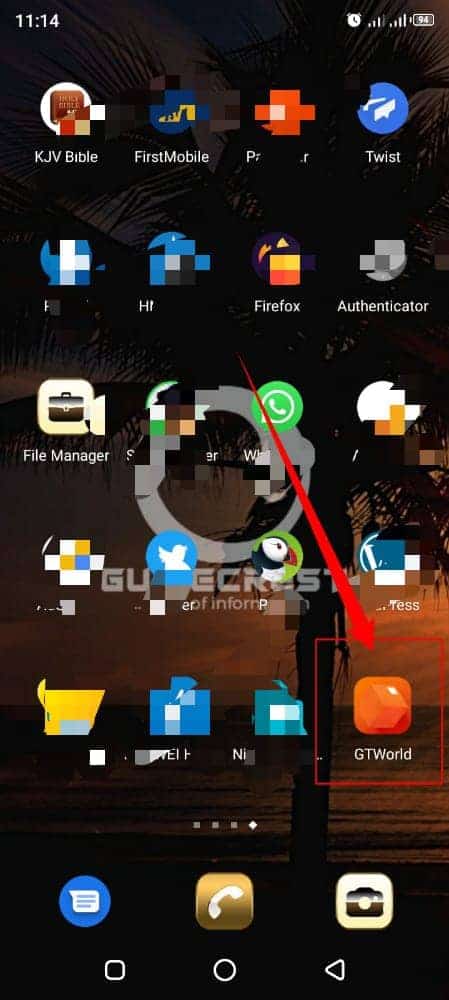 2. Input your login details. Your password and username or fingerprint
3. Click on the three dashes to open the menu button as displayed below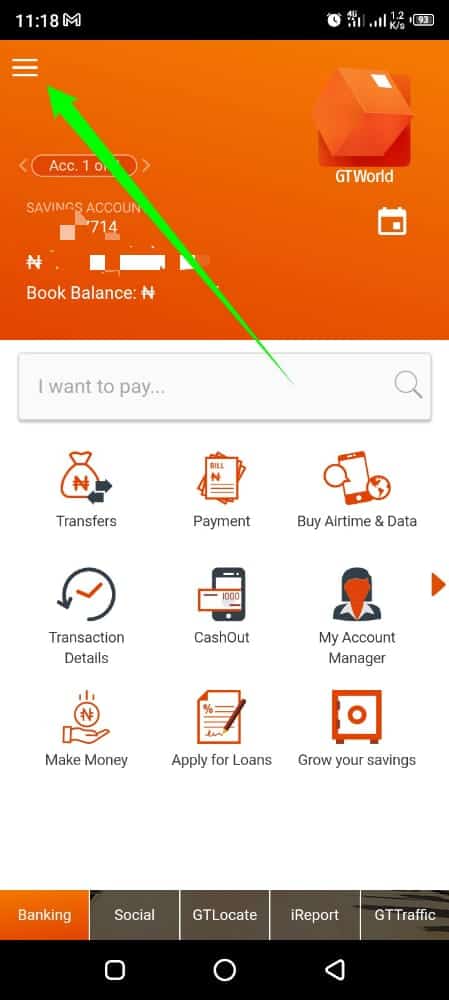 4. And your BVN will be displayed
How To Check BVN On Various Banks Using USSD Code
This chapter of the article will highlight different codes you will use to know how to check your BVN on the different banks you operate with.
Code To Check BVN For GTBANK
To check for BVN, Account Numbers & Balances on any of your GTB accounts, all you need to do is simply dial; *737*6*1# on your mobile phone
You will be asked to input your mobile banking pin to proceed with a service fee of 10 Naira
And your BVN will be displayed to you
How To Check BVN First Bank
To check your BVN as a First Bank customer, note there is no special code First Bank has assigned for it like other banks.
Do not panic. You can still check it by dialing the universal code that all network operators use. Simply dial *565*0# to get your 11 digit code.
You can also use your First Money Bank App to check BVN.
Here is also your First bank transfer code
How To Check BVN For Access Bank
Dial *901# on the mobile phone number you used to open your Access Bank account and follow the instruction. Then you'll see your Diamond access bank BVN.
Code To Check BVN For UBA
Simply dial *919*18#. With this code, you can check your BVN without hassle.
You are only required to daily this code using the number you registered your BVN with. Remember, you will always be charged for this service.
USSD Code To Check BVN Wema Bank
To check your BVN as a Wema bank customer, the USSD code to dial is *945*4#.
How Can I Check My BVN For Free
All the USSD codes both on the network operators and the bank you operate will charge a small fee.
But if you don't have money, or don't want to use your money to check your BVN, or you are having issues, or an error message when you dial any of the USSD, you can still check your BVN.
Follow the steps to know how to check BVN for free:
Enter any Nigerian bank of your choice
Request and fill the BVN enrolment form
Submit the form
Your biometric data will be taken i.e facial, thumbprint
You will be given an acknowledgment slip with a transaction ID
Within 24 hours you'll receive your BVN
Apart from the general USSD code for checking BVN all network operators in Nigeria, I know with our detailed article you can now teach others how to check BVN by using code, online, and visiting any bank of your choice
You can also use the code for BVN checking with Nigerian banks such as Zenith Bank, Stanbic IBTC, GTBank, Sterling Bank, Ecobank, FCMB, Union Bank, Access Bank, Unity Bank, Diamond Bank, UBA Bank, FirstBank, and Polaris Bank.
Just follow our step-by-step guide and checking your BVN will not be a problem at all.
Hope this article was to your taste. Share and also let us know your thought.